New Titles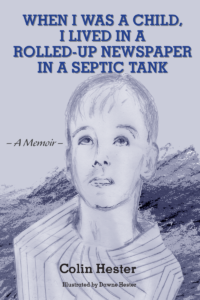 When I was a Child, I Lived in a Rolled-Up Newspaper in a Septic Tank
– Colin Hester
Christmastime, 1958, Toronto, Canada: A young boy and his beautiful older sister are benightedly sent by their parents back to England to live in a tiny house, home of their paternal grandparents and dozens of cousins and uncles and aunts: a cramped fiefdom controlled, dominated and ruled over by one of contemporary fiction's great besieged despots: their penniless grandmother, Nan Hester.
The boy sleeps at the foot of his three uncles' bed; they are fed crusts of bread at dinnertime on the floor beneath the dining room table; and they attend a school whose headmistress despises "Americans" and who wields her specifically selected beechwood cane like a whip. Read more
---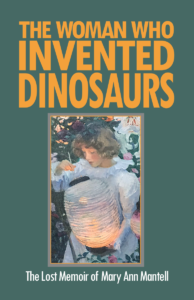 The Woman Who Invented Dinosaurs
– Mary Ann Mantell
On a beautiful summer's day in the south of England in 1822, a young woman changed the entire course of science, faith and, indeed, the world forever. And you have probably never heard of her.
Her name was Mary Ann Mantell.
But on that summer's day — an outing to celebrate her neglected twenty-seventh birthday weeks before — this woman actually did invent dinosaurs.
Indisputable fact.
Also indisputable? She died forty-seven years later, an estranged wife and pioneering feminist, one who, by choice and intention, died alone in her garden behind her cottage in Cambridgeshire.
Yet Mary Ann's memoir begins not on that summer's day in 1822, but earlier, almost twenty years earlier, in the spring of 1803. Read more
---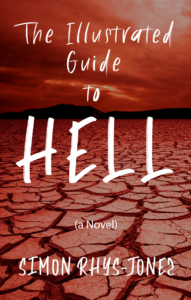 The Illustrated Guide to Hell
– Simon Rhys-Jones
Struggling comics artist and ex-Golden Gloves champ Simon Rhys-Jones battles his greatest opponent yet: his blind and blinding love for his beautiful bride, Kath. The story turns on a chance gesture of her unfaithfulness — a gesture, however, as wholly ambiguous as it is chance'd. Yet somehow Simon, a man normally obsessed with the nuance of gesture in both his art and the lives of others, struggles to reconcile his wife's perfidy and her unabashedly professed desire for him and him only.
Haunting this main story line is a duo of apparitions: first, Simon's long-lost brother John who, on his ninth birthday, went missing and has never been seen since; secondly, Simon's own doppelganger self as rendered in his unpublished graphic novel, The Illustrated Guide to Hell. Read more